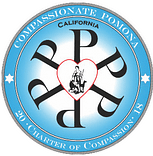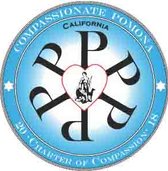 CHARACTER CHAMPIONS -REGISTERED TRADEMARK
COPYRIGHT 2019 WEBSITE.COM. ALL RIGHTS RESERVED.
Character Champions Behavioral Health & Wellness
is 501 (c) 3 - Non -Profit Organization
All Rights Reserved (2020)
characterchampions@gmail.com
310-388-7779 / 909-732-6224
The Charter for Compassion, through its Compassionate Communities initiative, is active around the world in

over

440

c

ities

and

c

ommunities,
in

54

c

ountries

across all continents.




Over 2,200 Partner organizations are engaged across 12 major Sectors.
Character Champions has partnered with Charter for Compassion, Compassionate California, and Compassionate Pomona to provide mental health and wellness resources to its members and other organizations.
Character Champions is working with The Charter For Compassion and Compassionate Cities to try to promote kindness, fairness, equality in this world.